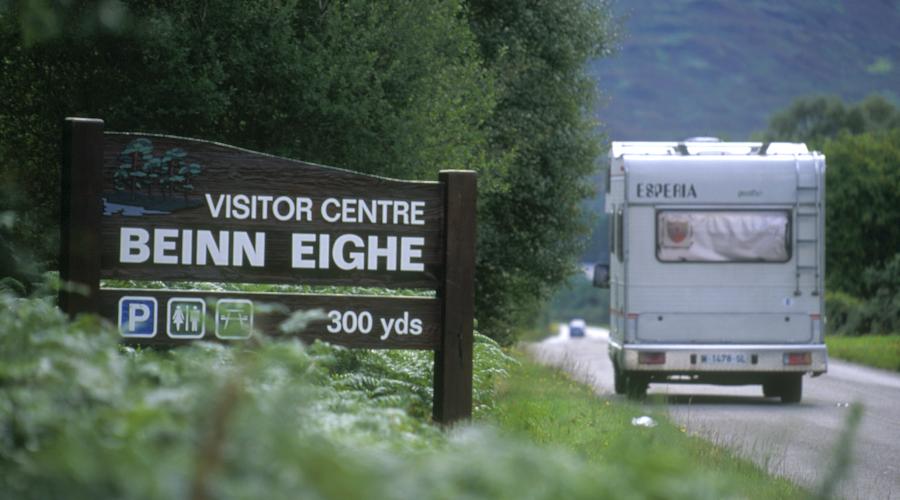 Overnight stays in campervans and motorhomes
Access rights do not include motor vehicles and there is no specific guidance on campervans and motorhomes in the Scottish Outdoor Access Code. There is no legal right to park beside the road overnight, but there may be no objection to this in some instances - so extra care is needed.
Advice from NatureScot is as follows:
Managed caravan/camp sites should be used where possible. More information about campsites and caravan parks can be found on the Scottish Camping and VisitScotland websites, and at VisitScotland iCentres
 
Follow the Highway Code and observe any local guidance, including specific requests not to park overnight in particular places.
 
Follow the general guidance in the Scottish Outdoor Access Code: respect the interests of others, care for the environment and take responsibility for your own actions.
 
Follow the guidance in the Code on parking, taking care not to block forest, estate or farm entrances, and the guidance on litter and human waste. Only empty any chemical toilet waste in designated chemical waste areas.
Find out more
Where to go in the Outdoors - Mountaineering Scotland leaflet