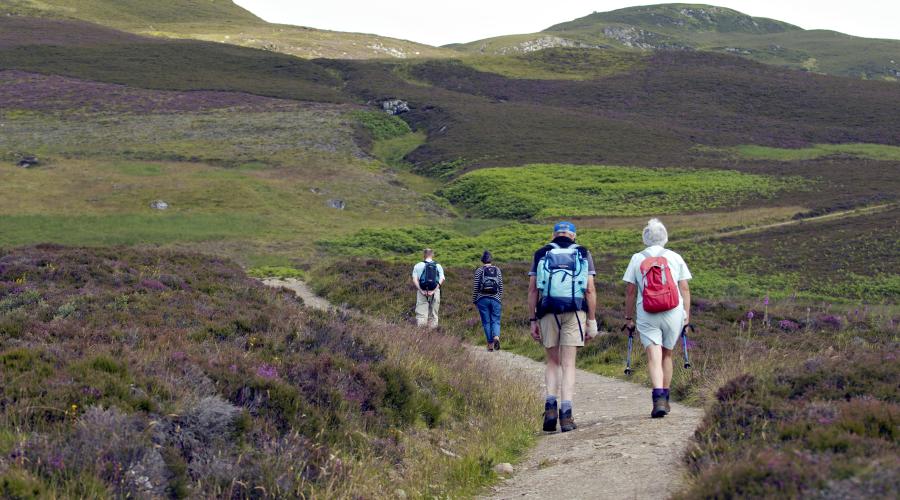 Heading for the Scottish Hills
Heading for the Scottish Hills
Scotland offers fantastic hillwalking, but summer and autumn are also important times for deer stalking, which is essential for sustainable deer management and contributes to the local economy.
The Heading for the Scottish Hills service helps you find out where stalking is taking place during the stag stalking season (1st July to 20th October, but with most stalking from August onwards), so you can plan routes that minimise the chance of disturbing stalking, in line with the Scottish Outdoor Access Code. The Code provides advice on responsible behaviour by the public and land managers over the stalking season and states that you should avoid crossing land where stalking is taking place. Stalking does not normally take place on Sundays.
Some estates provide broad messages indicating the general period in which stag stalking takes place, with contact details if further information is needed. These messages do not mean that the hills are inaccessible during this period, and are simply an aid to planning to help you minimise the chance of disturbing stalking. In the absence of more specific information, you can often minimise the risk of disturbance by using paths and following ridges. Take account of reasonable advice that you receive on the day, for example from a sign or a stalker. If you feel that a land manager has given you unreasonable advice, you can report this to the local access officer.
Be aware that stalking continues during the hind season from 21 October to 15 February and you should, as always, be prepared to follow reasonable requests. 
The tables below provide stalking information for hills in different areas of Scotland.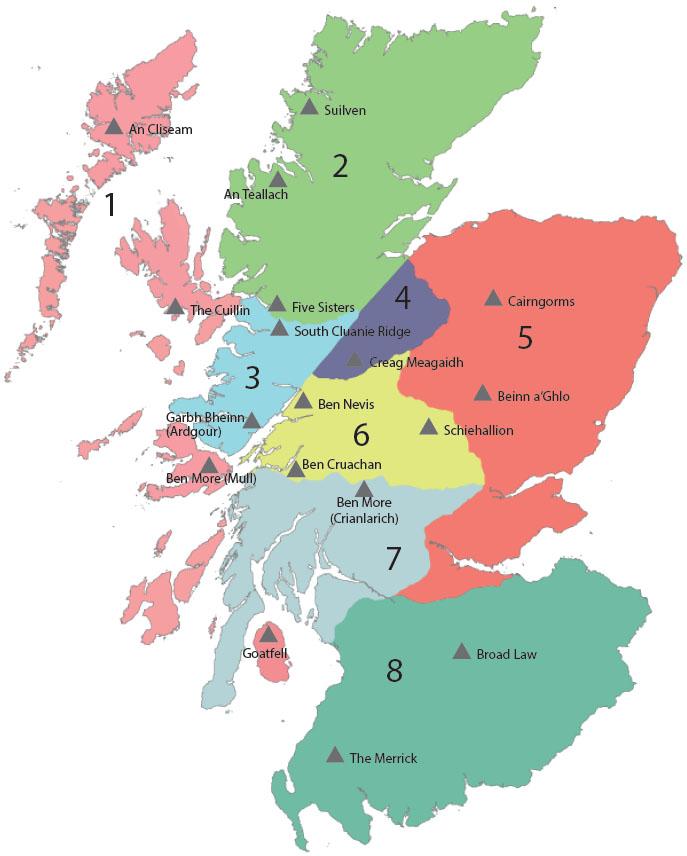 1. ISLANDS
2. NORTHERN HIGHLANDS
North of Glen Shiel and the Great Glen.
3. WESTERN HIGHLANDS
West of the Great Glen and south of Glen Shiel.
4. CREAG MEAGAIDH AND THE MONADHLIATH
5. EASTERN HIGHLANDS
East of the A9 (Perth-Inverness).
6. CENTRAL HIGHLANDS
Area enclosed by Loch Linnhe, Glen Spean, the A9 (Inverness-Perth) and the A85 (Perth-Lochearnhead-Crianlarich-Oban). Includes Glen Coe, Glen Nevis, Ben Lawers, Ben Alder and the Drumochter Hills (west).
7. SOUTHERN HIGHLANDS
South of the A85 (Perth-Lochearnhead-Crianlarich-Oban).
Find out more
Essential guidance for land managers about Heading for the Scottish Hills
Last updated: