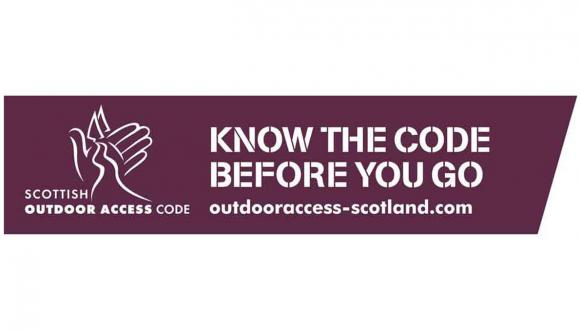 Access Code branding
Download branding materials and set texts to help promote access rights and responsibilities.
If you're planning, writing or promoting anything which involves someone using their access rights in the outdoors in Scotland, then please use our Know the Code resources to help you.
These include:
Publication Checklist - a quick guide to using the Access Code branding
Writing Positively - tips on making the most of writing about access
Brand Identity Guidelines - how to use the branding
Brand Identity Resources - downloadable logo resources
Using the Set Texts - information on how to use the set texts
Set Texts Resources - downloadable ready made texts for a variety of situations
We've several set texts that you can choose from depending on the type of publication you wish to produce. These describe the Code and main rights and responsibilities.
The logo strip must be used in conjunction with the set texts and we've provided you with a series of different combinations of text and brand and in different colours to suit your needs.
If you've any queries do contact us to discuss their use: [email protected].