Dog Owners
What the Scottish Outdoor Access Code means for you and your dog.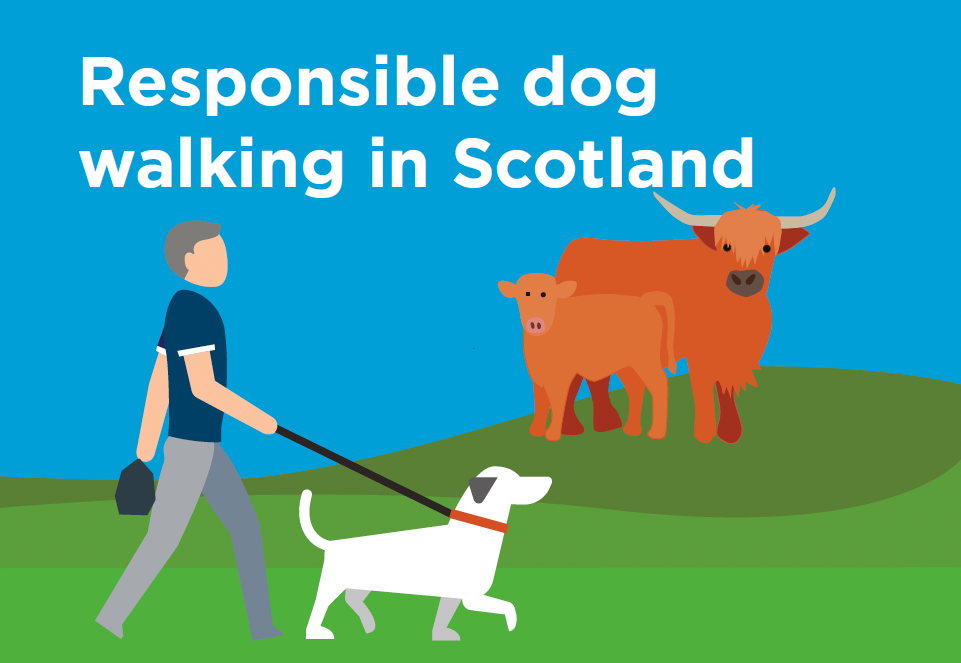 It doesn't get much better than enjoying Scotland's majestic scenery with your dog by your side. But, before you set off, take a look at this handy leaflet on how the Scottish Outdoor Access Code affects you and your dog.
Scotland's outdoors has so much to offer dogs and their owners. And as long as you act responsibly, the Access Code gives you the right to be on most land for recreation.
However, when not kept under proper control, dogs can cause distress to or even injure farm animals, may disturb wildlife and could scare other people. What's more, dog waste spreads diseases that can affect humans, farm animals and wildlife.
In this leaflet, find out about your responsibilities as a dog owner and how you can make sure you have proper control of your dog in everyday situations. Respect the environment around you – don't get your dog a bad name.
Pages: 2
Published: 2021
Find out more
Document downloads
Disclaimer: Scottish Natural Heritage (SNH) has changed its name to NatureScot as of the 24th August 2020. 
At the time of publishing, this document may still refer to Scottish Natural Heritage (SNH) and include the original branding. It may also contain broken links to the old domain.
If you have any issues accessing this document please contact us via our feedback form.