Enjoy Scotland's Outdoors leaflet
How to enjoy your access rights and follow the Scottish Outdoor Access Code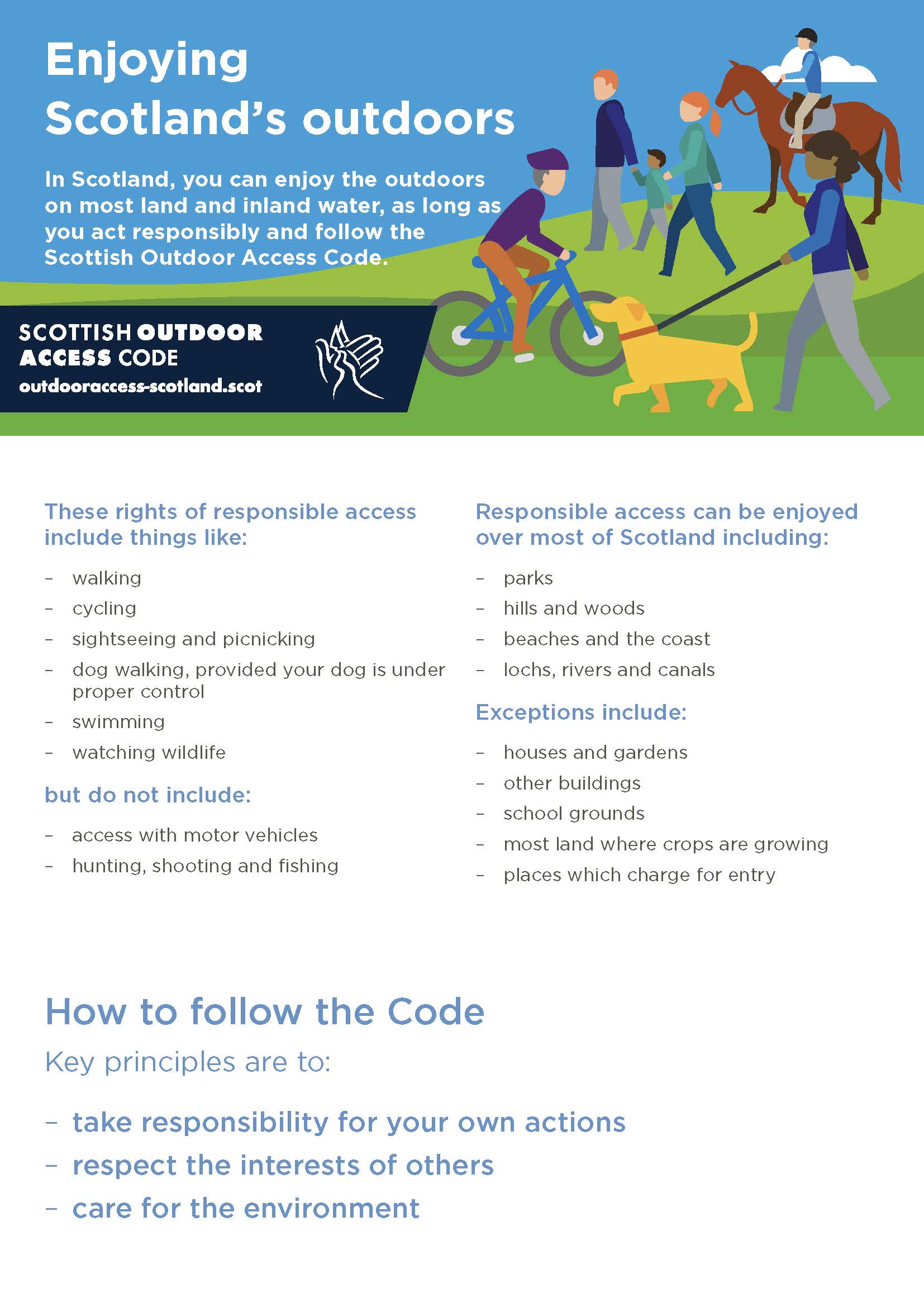 In Scotland we have some of the best access rights in the world. This leaflet explains how you can enjoy the outdoors responsibly.
Our access rights come with certain obligations, such as respecting others and the environment. The Scottish Outdoor Access Code provides detailed guidance on enjoying the outdoors responsibly, whether you are close to home, on farmland or out in the hills and moorland.
Whether you enjoy walking your dog, paddling, mountain biking or horseriding, this leaflet summarises the advice in the Access Code and tells you where to find more information.
Pages: 2
Published: 2023
Document downloads
Last updated: