Managing camping with tents in Scotland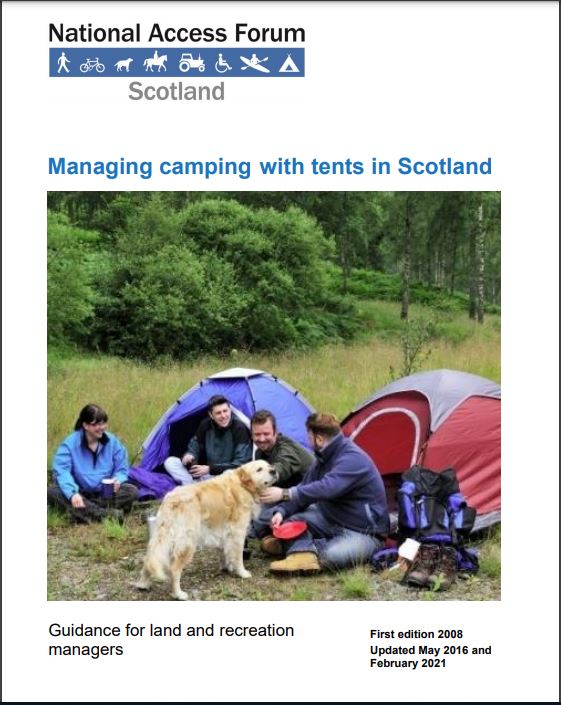 Guidance paper for land and recreation managers.  This guidance is intended for those managing issues relating to camping with tents, particularly in accessible roadside settings.
This PDF is not fully accessible. Parts of this document may not be accessible to screen reader software and may use colour to convey information. This does not meet the full WCAG 2.1 success criterion. However, should any users require an accessible version please contact us and this can be arranged.
Pages: 20
Published: 2021
Document downloads