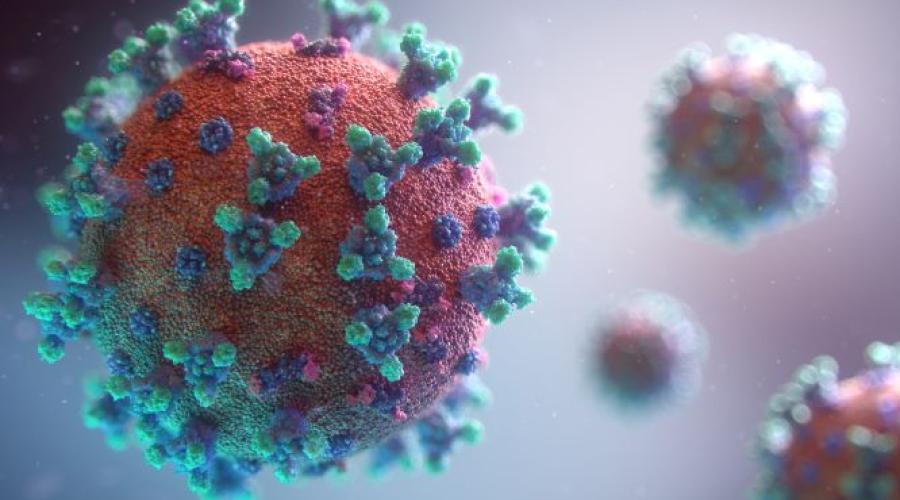 Access to the outdoors during the current coronavirus outbreak: guidance for the public and communities
We all have a continuing part to play during the current coronavirus pandemic. A statement by Scottish Ministers sets out what exercising rights of access responsibly means during COVID-19. It is also important to observe the limits on outdoor group size that apply in the relevant local authority area.
Rights of responsible access to most land in Scotland, including paths, continue to apply. It is important to emphasise that, as always, these rights depend on responsible behaviour, both by the public and land managers. It is therefore essential to comply with the Scottish Outdoor Access Code.
Advice to the public
When visiting the outdoors during the coronavirus outbreak, you must follow this guidance:
be kind and respectful to others, including local communities – remember that some people in vulnerable groups may have particular concerns;
plan ahead – remember that some facilities like cafes, toilets and car parks may still be closed. Be prepared to go somewhere else if your destination is too crowded;
maintain physical distancing – stay at least 2m away from other people – including people who are working in the outdoors – and try to avoid popular paths or places at busy times. Be prepared to slow down or stop if needed to help maintain the necessary distance from others, particularly if you are in a group. If you meet other people on a narrow path, pass quickly but courteously and try to leave as much space as possible;
avoid touching surfaces like gates as much as possible – try to plan a route that does not require you to open gates. Wash your hands or gloves as soon as you get home.
if you have a dog, please note that Scottish Government guidance for owners of companion animals and livestock indicates that dogs from self-isolating households should be kept on a lead at all times, avoiding contact with other people and animals. If threatened by cattle, release your dog and take the shortest route out of the field.
The police have a responsibility to enforce special measures during the coronavirus outbreak and have powers to warn and fine people who are not following them.
As well as the special measures outlined above, you must continue to follow the Scottish Outdoor Access Code.
For everyone:
take away all your litter;
leave gates as you find them;
if driving to your destination, follow the guidance in the Scottish Outdoor Access Code on parking;
follow the specific advice in the Code if crossing a golf course;
follow the specific advice in the Code if camping with tents;
do not damage growing crops - keep to paths or unsown ground;
respect the interests of farmers and others working the land – please follow all reasonable requests and signs that ask you to avoid places such as farmyards, fields with young livestock, and other busy working areas.
If you have a dog:
do not allow your dog to approach animals or people uninvited (in open country, it may not be obvious when animals are around).
where possible avoid animals - release your dog if threatened by cattle.
always keep your dog in sight and under control – if in doubt use a lead;
pick up and remove all waste.
For further information about Scotland's National Parks, or forests and National Nature Reserves managed by Forestry & Land Scotland or NatureScot, please check the following websites:
Advice to land managers
During the current COVID-19 outbreak, it is understood that land managers can have particular concerns about public access to their land. Rights of responsible access continue to apply to most land and inland water, subject to responsible behaviour in line with the Scottish Outdoor Access Code. During the coronavirus outbreak, public access is subject to the need to maintain physical distancing and observe other hygiene measures to prevent the spread of the virus. Land managers should also maintain physical distancing requirements and be mindful of handling anything that has been used by other people. If circumstances permit, it may be better to fasten some gates open.
A temporary sign is available if needed to remind people about good practice in relation to the coronavirus, for example in places which attract relatively frequent visits. This could be placed, for example, at key access points used by the public, bearing in mind that signs are most effective when used sparingly.
As usual under the Scottish Outdoor Access Code, land managers can also use signs to make reasonable requests to the public to help them avoid land management operations including, for example, timber harvesting or fields with young livestock. In order to be most effective, such requests should:
help people to comply, suggesting reasonable alternative routes if needed;
apply to the minimum necessary time and area, and;
be removed when they are no longer required.
During the coronavirus outbreak, this approach could also be used to help maintain physical distancing at key pinch points, for example, to indicate a safe temporary alternative route where a busy path passes through a working area.
These specific requests to the public can be made using the range of sign templates that is available on the Scottish Outdoor Access Code website. If needed, this website also provides more detailed guidance on managing access on different types of land and managing access with dogs.
Local and National Park authority access officers have important roles in supporting local access management and can provide additional advice if needed. 
Access rights do not apply to farmyards unless there is a core path or right of way. If you are concerned about public access through a farmyard on such a route, you should consider using helpful signage to alert the public and indicate an alternative route as above. If you have serious issues or concerns, you could contact your local access officer to consider other options such as temporarily diverting access to other routes or areas. This discussion will help to ensure that this does not create any unforeseen problems, such as new patterns of access elsewhere on your land.
If you are encountering problems related to access elsewhere on your farm or around farm buildings, you should consider using helpful signage as above, and if needed contact your local access authority to discuss. If unauthorised vehicle access is occurring, call Police Scotland on 101. If there is an ongoing crime (such as livestock worrying), you should dial 999.
During this time, it is important to ensure that opportunities for outdoor recreation are widely available and sufficiently extensive to prevent overcrowding and allow physical distancing. Land managers can contribute to this by continuing to welcome public access and by minimising requests to avoid particular places, rather than seeking to restrict access to extensive areas.
Access along core paths and other well-used routes should also be maintained if at all possible, as these may be particularly important for outdoor recreation. Land managers can be reassured by current UK guidance which suggests that the risk of the coronavirus being passed on to others from people using paths is considered to be very low, as long as people follow the Government's instructions to maintain physical distancing.
Downloadable images are available to use on social media in support of this guidance.
Last updated: