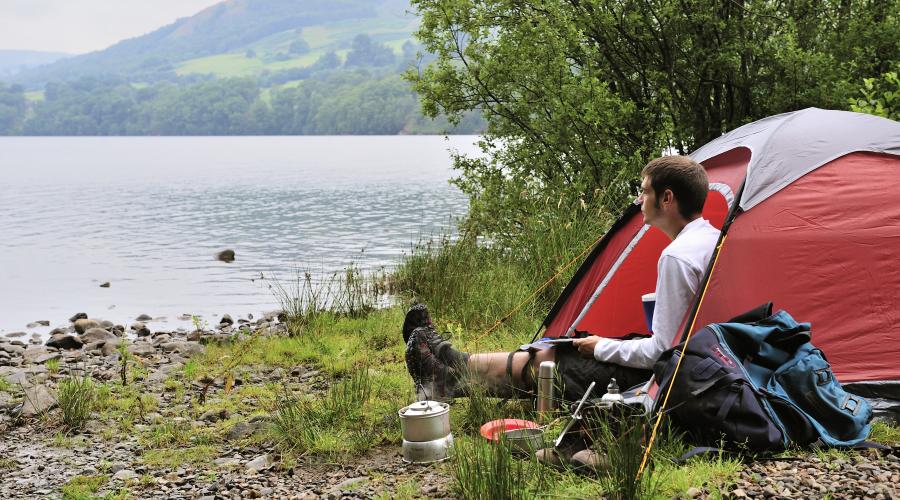 Responsible behaviour by the public
The guidance on camping in the Scottish Outdoor Access Code relates to 'wild camping', also sometimes referred to as 'informal camping'. This type of camping should be interpreted as 'camping in the wild' and does not include camping on organised camp sites or with groups such as the Scouts or Guides.
The Access Code says:
Access rights extend to wild camping. This type of camping is lightweight, done in small numbers and only for two or three nights in any one place. You can camp in this way wherever access rights apply, but help to avoid causing problems for local people and land managers by not camping in enclosed fields of crops or farm animals and by keeping well away from buildings, roads or historic structures. Take extra care to avoid disturbing deer stalking or grouse shooting. If you wish to camp close to a house or building, seek the owner's permission. Leave no trace by:
taking away all your litter
removing all traces of your tent pitch and of any open fire (follow the guidance for lighting fires)
not causing any pollution.
Seasonal camping restrictions and byelaws
Byelaws restrict camping in some areas.
Loch Lomond & The Trossachs National Park - From 1st March 2017, seasonal byelaws come into effect in Loch Lomond & The Trossachs National Park which mean that camping in certain areas of the National Park is only permitted within campsites or with a camping permit. Please make sure you plan ahead. For more details go to Loch Lomond & The Trossachs National Park.
Where to camp
If you'd prefer not to wild camp, you can find campsites and other accommodation through VisitScotland.
Responsible behaviour by land managers
The Access Code says:
If you are experiencing large numbers of roadside campers or have well-used wild camping areas, you could work with your local authority and with recreational bodies to assist the management of such camping.
Find out more:
Be a responsible camper poster (tent)
Be a responsible camper poster (stove)
Be a responsible camper poster (trowel)
Guidance on lighting Fires (National Access Forum)
Wild camping - A guide to good practice - MCofS
Wild camping advice for canoeists - SCA
Where to 'Go' in the Great Outdoors
Managing informal camping under the Land Reform (Scotland) Act 2003