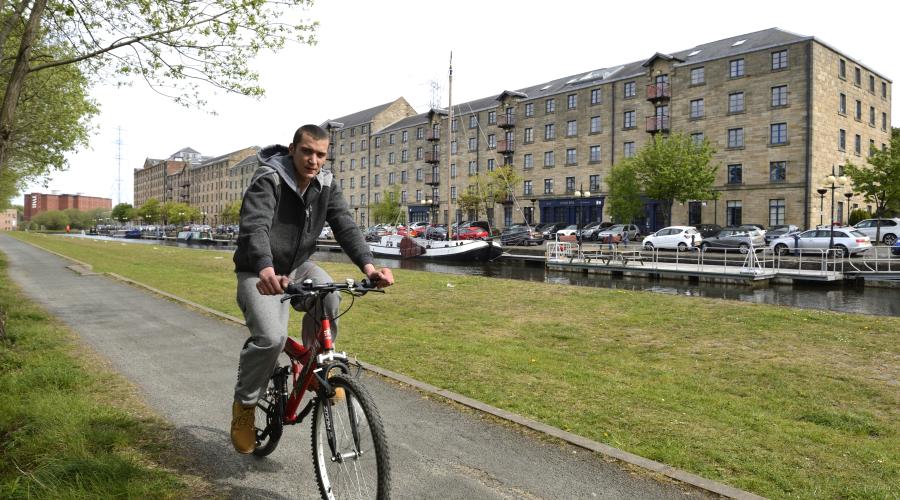 Responsible behaviour by the public
The Access Code says:
Access rights extend to cycling. Cycling on hard surfaces, such as wide paths and tracks, causes few problems. On narrow routes, cycling may cause problems for other people, such as walkers and horse riders. If this occurs, dismount and walk until the path becomes suitable again. Do not endanger walkers and horse riders: give other users advance warning of your presence and give way to them on a narrow path. Take care not to alarm farm animals, horses and wildlife.
If you are cycling off-path, particularly in winter, avoid:
going onto wet, boggy or soft ground, and
churning up the surface.
Other information:
Do the Ride Thing from Developing Mountain Biking in Scotland provides further guidance on how to cycle off road and enjoy mountain biking responsibly. Try your hand at the online game or download the full guidance booklet from their website. The brief guide has great advice for all levels of ability, from individuals and families through to advanced riders.
 Leaflet - Do the Ride Thing - A brief guide to responsible mountain biking in Scotland 
Video - A shared forest - helping horse riders and mountain bikers to get along
Guidance - Unauthorised Mountain Bike Trails - A guide for land managers and riders
Responsible behaviour by land managers
The Access Code says:
Where possible, work with your local authority and other bodies to help identify paths or routes across your land which are suited for cycling. If you need to put a fence across a path or track then install a gate which allows multi-use access.
Last updated: