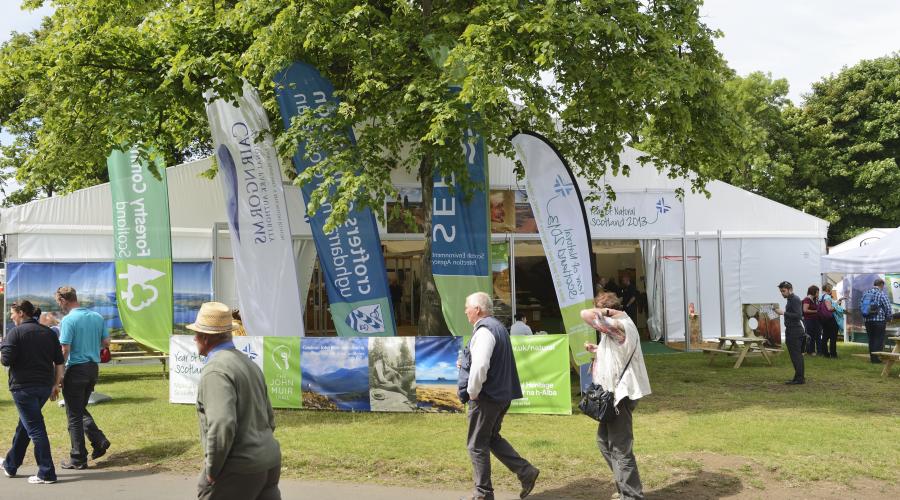 Outdoor events
Find out how access may be affected by organised outdoor events.
Responsible behaviour by the public
Organised events are an important part of Scotland's outdoor life, encouraging people to enjoy the natural environment and helping to support good causes. Careful planning and management, including effective communication with all relevant interests, is very important to maximise the benefits of such events and minimise any adverse effects.
The Access Code says:
Land managers sometimes hire out their land for sporting events, such as for car rallies, golf tournaments, archery or clay pigeon shoots, and other events, such as local shows, pop concerts, and sheep dog trials. These events are usually well-organised, sometimes with a charge for entry, and with marshals and signs directing visitors. Land managers can ask you to follow an alternative route while the event is under way. In some cases, the local authority may have formally excluded the area from access rights for the period of the event and you must respect this.
Responsible behaviour by Land Managers
The Access Code says:
Inform the public of any limitations, in advance and at obvious access points, such as gates and car parks. Keep any limitations to the minimum required.
Other information:
This guidance Outdoor events in Scotland: guidance for organisers and land managers is intended to help event organisers, land managers and public bodies to plan and manage events in Scotland that are based on active outdoor recreation, such as walking, running, cycling, horse riding and canoeing.
Last updated: